YES!
One feature our customers have asked for to amp up the 'Wow' factor that The Receptionist offers is the ability to display a photo or avatar for each employee contact. You know we listen to what you want so today, you can now update your employee contacts with image files to display to visitors!
To do so, simply sign into your account, select a contact and the 'choose file' in the top left corner of the contact profile page. Please be sure that you upload a true image file (jpg, gif or png) and for best display, an image that is 200 x 200 pixels.

Alternately, you can upload a CSV file that includes a URL for each employee's contact photo file. Please note that this URL must be able to be accessed by our server. So make sure that you use public URLs. Any URL that points to your Intranet, or that requires a username and password to access will not work. Your CSV format should look like this:

Once you've loaded your employee contact photos, your contact display on the iPad will look like the following when you have chosen the list view: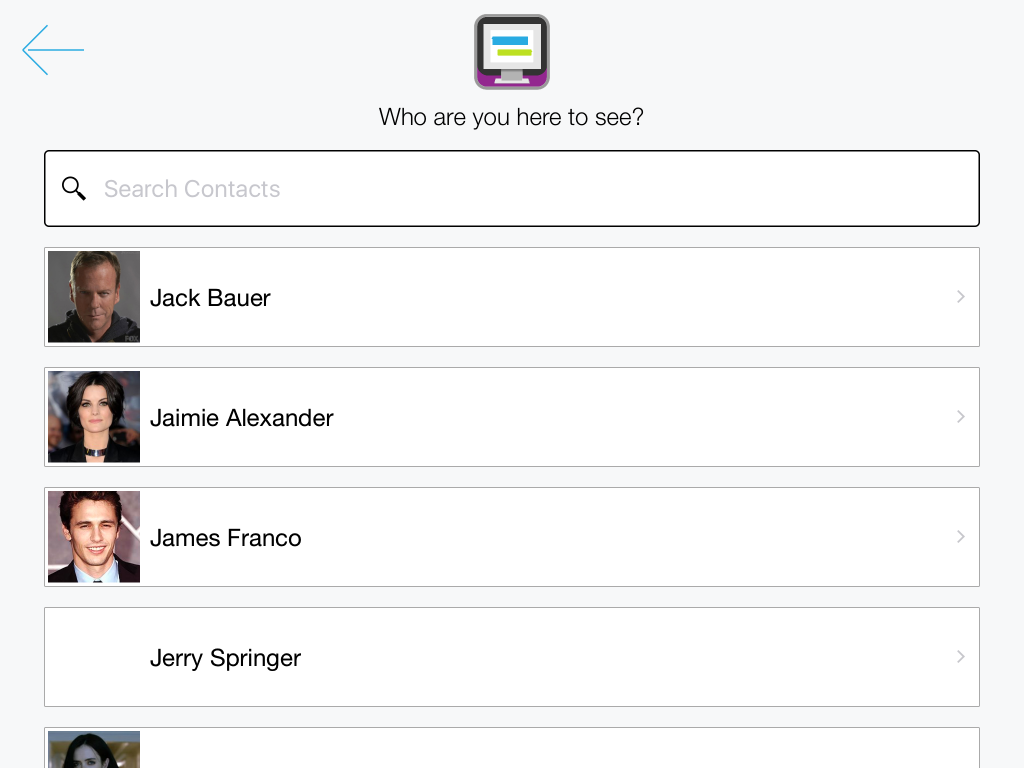 or, will look like the following if you have chosen the grid view: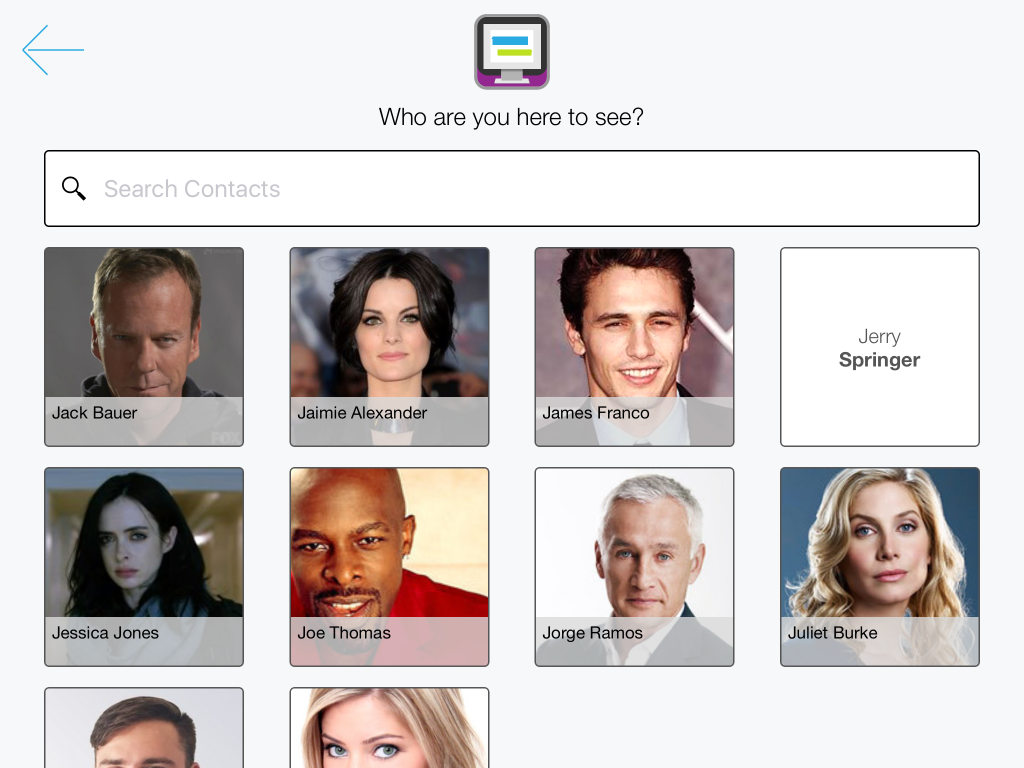 Did this answer your question?