Start with Buttons on the left. Select 'visitor buttons' on the right then 'edit' to the right of your check in button (or the button you wish to edit/add a legal agreement to.)

Scroll down to the Legal Agreements section:

Once you select 'Add Agreement' you can select what type of new agreement you wish to add: Text, PDF or YouTube Video.
If you select Editable Text, you'll be asked to name and give a heading for the agreement. You can then type or paste your Legal Agreement content, then edit the format of your agreement.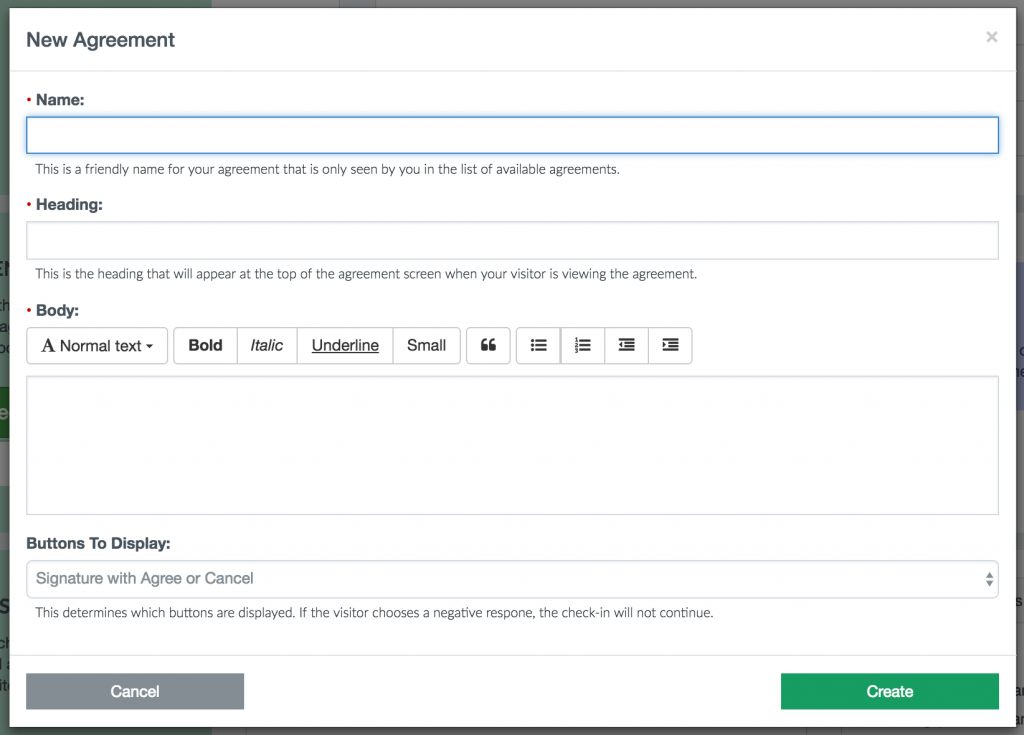 When you select the YouTube Video you'll be asked to name and give a heading for the video, and the YouTube identifier. Note that you need only to load the identifier string that comes AFTER the V in the YouTube URL. If you paste in a YouTube URL, the correct part of the URL will be parsed out for you.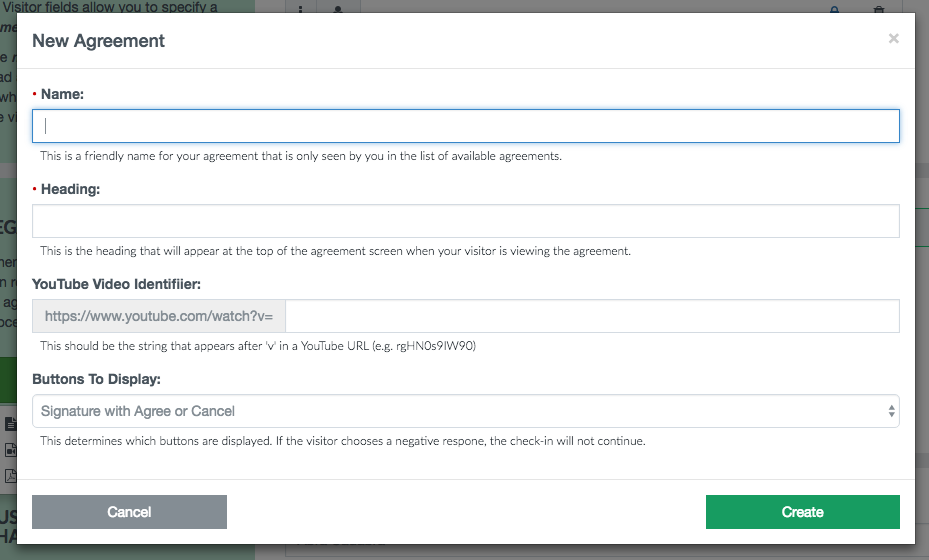 When you select the PDF Document type you will be asked to name and give a heading to your agreement, then select the PDF file to upload and the type of agreement button you would like to display to visitors. Please note, this agreement type will only be able to upload PDF files. If you have a Word doc, use the 'editable text' option to cut, paste and edit your agreement content, or convert your Word doc to a PDF and upload your file and use the PDF agreement type.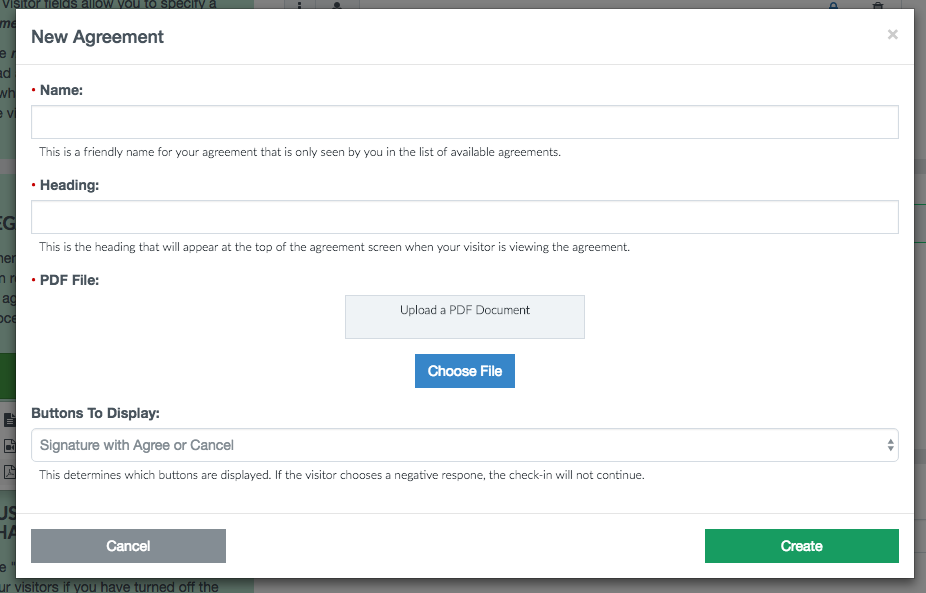 With each type of agreement your last selection will be the 'agreement' types you want to present to visitors.
The "Signature with Agree or Cancel" option will present a signature line for visitors to sign and a Cancel button which will cancel their check in.
The 'Yes or No' buttons to display will present a Yes and No button to visitors.
The "Agree or Disagree" option will show visitors an Agree button and a Disagree button.
The first option, "Signature with Agree or Cancel" is the only Agreement presentation that will collect a signature ON your legal agreement. The latter two options present slightly different wording.  ALL options will cancel the check in if Cancel, No, or Disagree is selected.  All legal agreements require 'agreement' in order to continue with check in.
Once your agreement has been saved you can edit any button to add this agreement OR you can set up different agreements or even multiple agreements for each button!